We're pleased to debut a new type of event in December 2022. Our Holiday Retreat will feature two days of workshops prepared and delivered by FCTL staff directly, as we take a deep dive into Self-Regulated Learning, an educational framework at the intersection of social, emotional, cognitive, metacognitive, and motivational domains. Faculty will leave this event with concrete ideas about helping students develop self-regulated learning.
The shape of this event is different from our previous events. Faculty are not asked to submit project proposals, create projects during the event, or give presentations. As a result, there are no stipends for participation. We do, however, provide not only snacks at breakfast and breaktimes, but also a pizza/salad lunch both days. The only event deliverable is a short description of how participants intend to implement concepts and strategies they learned about at this retreat.
The event's logo below also gives away our "fun" theme to go along with the serious one.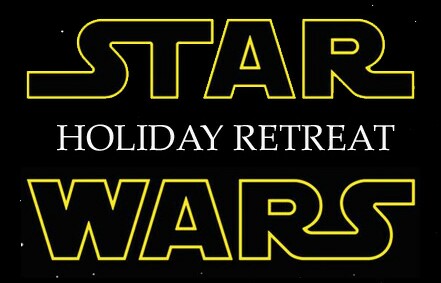 Participation in the "fun" theme is not required, nor is any knowledge of Star Wars required. However, you may encounter relevant decorations, music, and imagery at the event.
We hope you can join us on December 12-13, 2022. We will meet from 9:00 a.m. to 3:30 p.m. both days.
Click here to register today! Registration is limited, and is first-come, first-served.
If interested in archived Winter Conference materials, click here.