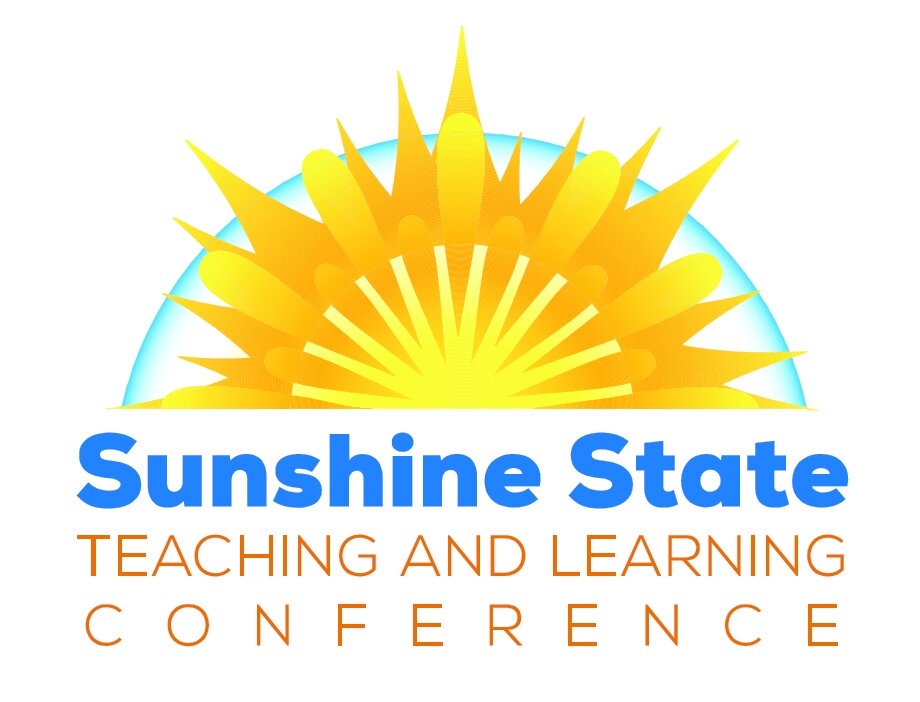 The Sunshine State Teaching and Learning Conference (SSTLC) is a public-facing academic conference hosted by the Faculty Center at UCF. It has been welcoming scholars from Florida and beyond since 2017 to our teaching-focused, interdisciplinary event. The conference brings together higher-education scholars, practitioners, and policy-makers to share research, to discuss critical issues, and to promote opportunities for collaboration. The three-day event features a variety of session formats designed to encourage interaction and engagement. Sessions raise awareness of emerging challenges, offer overviews of best practices, highlight research findings, and promote strategies for improving student and faculty success.
2023 Conference Details
Dates: The 2023 Conference will be held from noon on May 15 (Monday) to noon on May 17 (Wednesday)
Location: Orlando, FL – walking distance to Disney Springs at Walt Disney World
Hotel: Holiday Inn–Disney Springs Area
Hosts: This year's conference is hosted by UCF in partnership with the Big XII Teaching and Learning Consortium.
Registration: Presenters and any early bird registration (before April 30) is $300. Late registration is $350.
Meals: Conference registration includes buffet breakfasts on May 16 and May 17, and buffet lunches on May 15 and May 16.
Agenda: Click here to download the Agenda at a Glance. Or, you can view the full agenda.
Call for Papers
Participants from all sectors of higher education are encouraged to submit proposals for presentations, workshops, and posters related to contemporary challenges in college teaching. Topics may include:
scholarship of teaching and learning (SoTL)
active-learning strategies
technologies to support student learning
artificial intelligence/ChatGPT
big data in higher education
inclusive education
engaging students in online environments
high-impact learning experiences
ensuring accessibility for all students
designing and assessing learning spaces
student success / transfer student success
reflection and mindfulness
teaching in politically and socially complicated moments
teaching in Florida and local legislative mandates
exploring the role/s of faculty in promoting and assessing student success
new frontiers in teaching and learning
future of higher education
Note: because this is primarily a sharing conference, priority will be given to proposals that have clear ideas for take-aways that participants can use in their own teaching.
The event will feature a variety of formats:
15-minute sessions for presenters sharing research findings on topics related to teaching (presenters will be grouped into a panel)
30-minute application/sharing sessions will include short presentations and conversations on programming and class activities. These may include sharing teaching practices without research components
Poster sessions will feature visual presentations on both research and programming topics
World café and unconference sessions will invite innovative approaches to engaging with colleagues
The deadline to submit a proposal was 11:59 p.m. on April 7, 2023. Acceptance notices were distributed on a rolling basis, but at latest by April 14, 2023.
Conference Hotel
The conference will be held at the Holiday Inn Orlando – Disney Springs Area
The conference hotel will be walking distance to Disney Springs, and our group room rate is $149/night for the evenings of May 15 and 16. Room can also be booked for $189 a few days before (or after) our conference dates.
The room rate includes:
2 welcome drinks per room at check in valid for soda, juice, well cocktail and house beer
2 bottles of water per room per day
Morning coffee in the lobby from 6 – 11:30am
Afternoon lemonade and cookies 4 – 6pm at the bar
24 hour access to fitness center
Local calls
800 calls
Refrigerators and microwaves in every guest room
Computer and printing access
Receive 50% discount on rental equipment at the Walt Disney World® Golf Course
How to book rooms: Click here to book online. Or, call 877-394-5764 and mention our group code SHN.
Transportation to the hotel: there are no direct shuttles from the airport (MCO), which is 17 miles away. Non-peak rideshare options may be as low as $32.
Transportation to Walt Disney World theme parks: the hotel offers a free shuttle every hour to and from the parks (free reservations via the front desk are recommended)
Parking at the hotel is $20/day (same rate for overnight).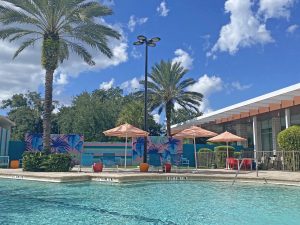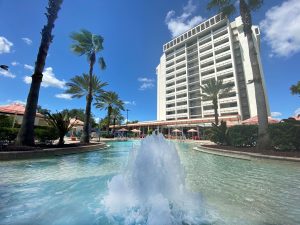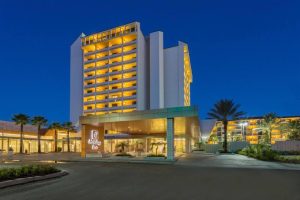 Conference Registration
"Early bird" registration (before April 30) is $300. Late registration is $350. Non-presenters enjoy the same registration rates as presenters.
Note: in the event of group presentations, every presenter must register for the conference.
If you are from UCF and intend to pay with department (or grant) funds, register here: https://ucf.qualtrics.com/jfe/form/SV_9WyFwQJKrKDviTQ
All others should register here: https://ucf.qualtrics.com/jfe/form/SV_cvdbHVka0DgJjlI
If you registered but lost the link to pay at Eventbrite.com, email fctl@ucf.edu for the direct link.
Archive