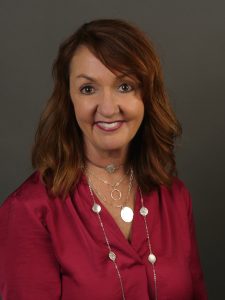 After a 15-year career in marketing and corporate training, Laurie became a graduate student at UCF where she taught first-year composition as a GTA and fell in love with teaching. In 2009, she graduated with a Creative Writing MFA degree and began her career as a lecturer here at UCF where she taught for over 14 years before joining the Faculty Center for Teaching and Learning in 2023.
Laurie began in the Department of Writing and Rhetoric and, after two years, joined the English Department where she taught multiple student-centered, active learning courses to undergraduate and graduate students. Laurie is passionate about student engagement, reflective practices, service learning, high impact practices, professionalization opportunities for students, and collaboration between students, industry professionals, and other disciplines and initiatives at UCF. She was the recipient of the Teaching Incentive Program (TIP) award in 2014 and 2019, awarded an Excellence in Undergraduate Teaching award in 2020, and promoted to Senior Lecturer in 2022.
Laurie was also the director of the UCF Literary Arts Partnership where she recruited, trained, and supported UCF students to lead poetry and storytelling workshops in community settings, including Title One schools, residential treatment facilities, juvenile delinquency centers, and memory care facilities. She is an active part of the Florida Prison Education Project and has taught multiple creative writing courses at an Orlando correctional center for men.
Click here to view her full CV.